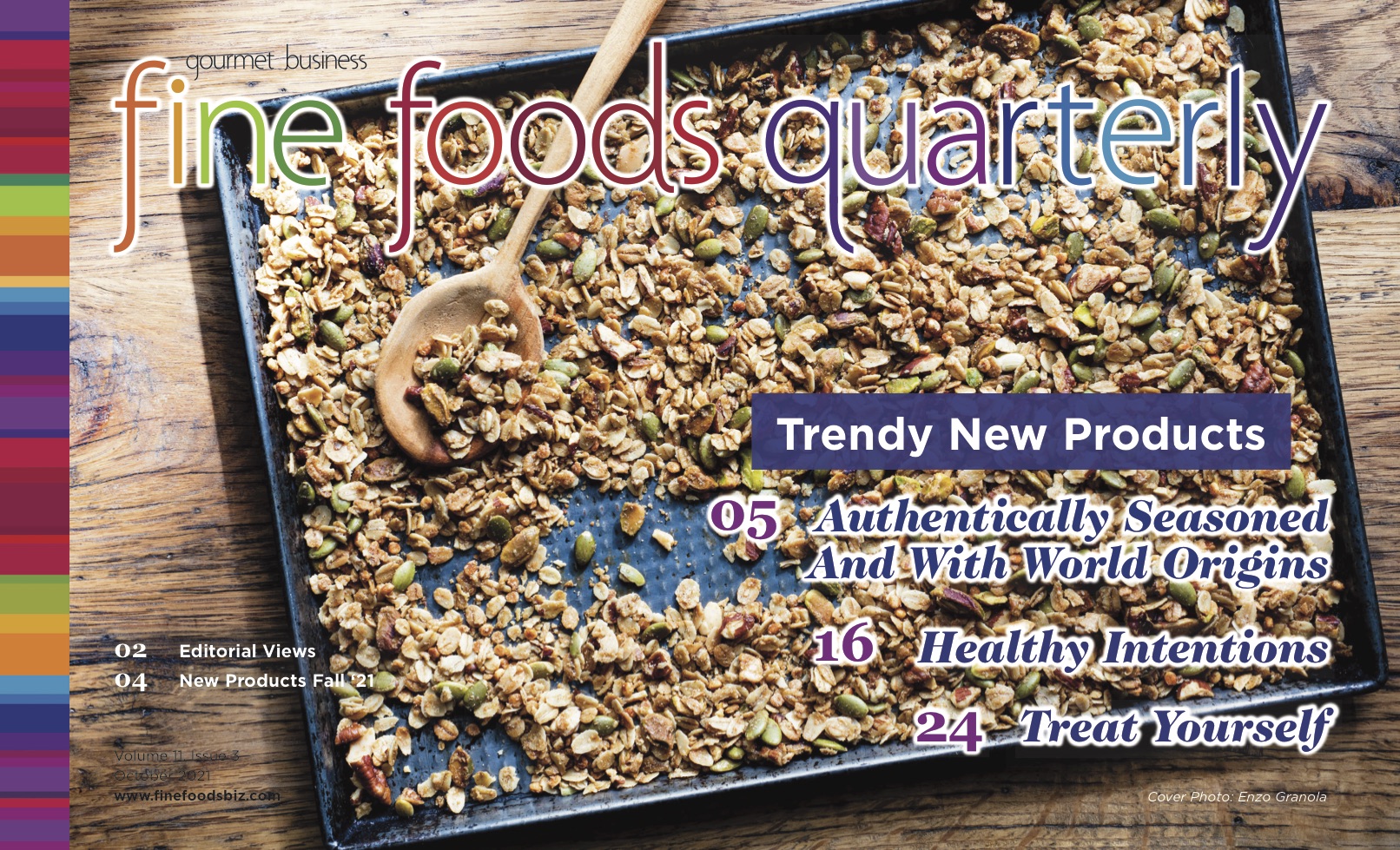 Worldwide Specialty Food Trade Events Alive and Well
The world is gradually improving, and that has made it possible for the various trade events prevalent in our industry to operate once again with proper safety measures in place. Starting at the beginning of the summer with the Sweets and Snacks Expo, which took place this year in Indianapolis temporarily before returning to it's normal location in Chicago. It is clear that the food industry has eagerly anticipated this event since the turn out was quite large, even with the event not being staged in the regular location.
The big international events also were able to stage new gatherings staring at the end of summer with a re-scheduled Cibus in Parma, Italy. The Italian companies were out in force at this event, showing that industry in Italy is alive and well, and poised to continue their export growth in the world markets including America. In 2022 this event will return to it's normally schedule time in the month of May.
Anuga in Cologne, Germanywas able to hold their event at the regularly scheduled time, with proof of vaccination necessary to gain entry. The absence of most of Asia was felt both from the exhibitor and attendance perspective, as many of the countries in the Asia region have instituted a mandatory 3 week hotel quarantine, that is expensive and time consuming for their residents. The rest of the world was out in force, and eager to re-establish contact and normalize business relationships so that they can grow their businesses once again.
Ending the string of trade events was Host Milano, which welcomed TuttoFoodfor a co-located event, since TuttoFood's normal spring season scheduled event wasn't possible this year. TuttoFoodwill return to their usual timing for the next edition scheduled in 2023. It was welcomed to have a HORECA event back on the calendar, as Host was busy as usual with activity. I must say that after traveling throughout Europe this fall that the restaurant industry there is alive and well, with diners overflowing their favorite spots. Coffee was particularly well represented as the SCAstaged the 2021 World Barista Championship, World Brewers Cup Championship, and World Cup Tasters Championship during the show.