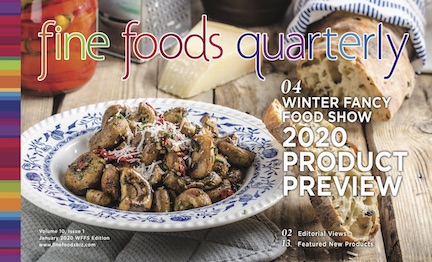 Convenience Is The Name Of The Game For The New Decade
There are a variety of trends influencing the market for specialty foods in our country today. It is a well researched fact that Americans are more aware of healthy eating habits than ever before. But, I think there is an even stronger, over-riding force that is driving the market, we know as convenience.
Convenience is a powerful force that is driving the market demand for food. We can readily see it in operation at the grocery store, where the ready to eat meal options have grown exponentially, transforming the grocer into a food service operation. On-line ordering and home delivery of groceries is becoming a big business too. Restaurants are expanding their business beyond their dining room limitations, and delivering freshly prepared meals right to the customer's door.
If you look around at the new specialty food products launching in the marketplace, you can see too, that convenience is the name of the game for the new decade. We have food products like nutrition bars that are a convenient way for an individual to achieve the desired daily intake of proper nutrition to fuel the body. Food packaging has made great advances, and there are numerous convenient snacking options that are easy to transport, and eat on the go. There are some terrific pre-packaged appetizer or tapas trays currently available that make it convenient to entertain the surprise visitor or enhance an impromptu cocktail party. It is even possible to create authentic flavored dishes at home in a fraction of the time by utilizing any number of amazing and convenient pre-made simmer sauces and sauté spice packs.
As you consider the interesting variety of food items being brought to market, you should certainly consider the specialty nature of the item that will attract buyers, but you should also consider the convenience that it can bring to those that purchase.